Install Insites Core
To install the 'Insites Core Module' and set up your Instance please first follow the steps in these instructions.
Then follow these additional steps:
Step 6: Upon clicking "Install" of Insites Core on your Instance, the 'Template Values' with the default initial user values will show. This screen allows you to change the default user details and credentials.
Note: Please make sure to use a valid email and your password should be at least 6 characters long.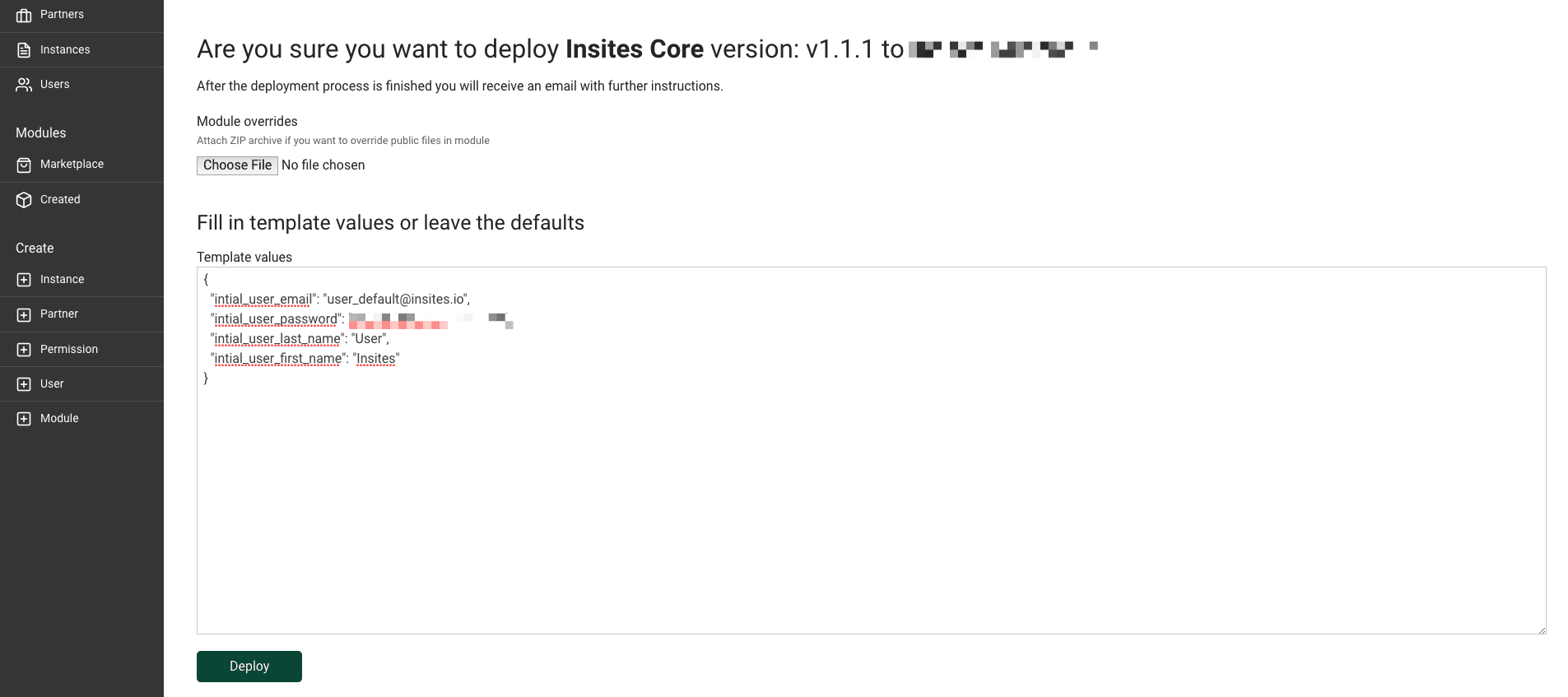 Step 7: After pressing the "Deploy" button, platformOS will install the Insites Core Module and run a migration script with the values from the previous step.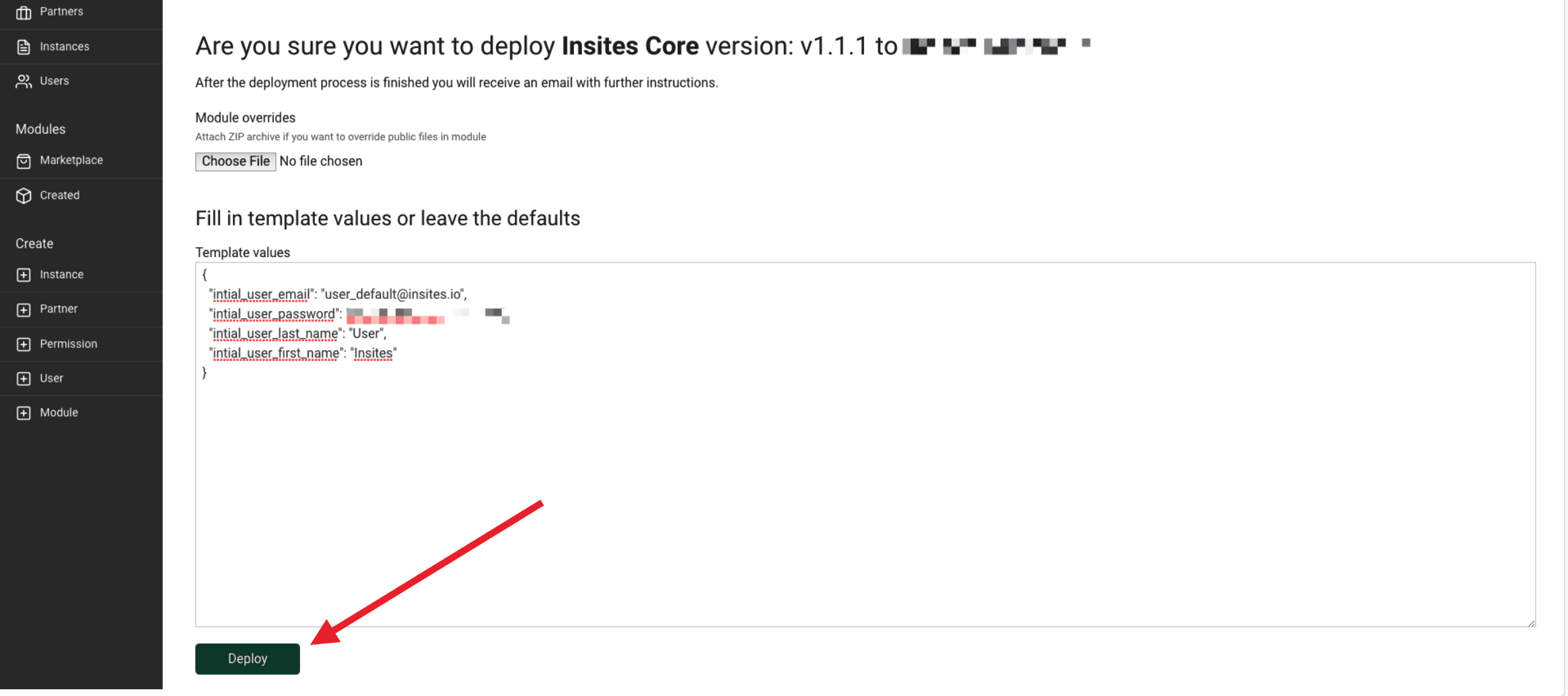 Step 8: To access your Insites Admin, in your browser's address bar type in your instance URL and add /admin/login at the end.
E.g. https://insites.prod01.oregon.platform-os.com/admin/login
Step 9: The default credentials are:
Email: user_default@insites.io
Password: insites.io

Step 10: You can add additional admin users via the "Admin Users" menu item.